Thematic paths Daniel O.
Description
Reveries of the Solitary Walker?
There is something for everyone on the Natura 2000 walking trail in Ellergronn. Divided into three different loops, each with its own theme, the Natura 2000 trail is the perfect opportunity to take a break from Esch-sur-Alzette and enjoy the various paths through nature.
The shortest one is 2.5km long and starts at the animal centre. Perfect for little legs and families with young children, this walk teaches kids about nature and the former open-pit mines. We discover that despite human intervention, nature still prevails. Mining activities ceased a few decades ago, and the land has since been reclaimed by mother nature.
The second route is 4.5km long and begins at Gaalgebierg Park. On this trail, visitors can learn all about the exploitation of railway land, both in the past and present.
The third and longest route leaves from the Ellergronn Visitor Centre, taking hikers through 5km of forest, highlighting the relationship between humans and the woods.
And for the most avid hikers, all the three routes can be combined into a 12km hike, as shown on this tour. As Rousseau would say, the best daydreaming is done while walking…whether you're alone or not!
Signposting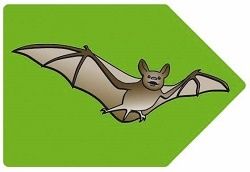 Equipment
Remember to bring enough food and drinking water with you
Journey
Public transport: Esch-sur-Alzette train station is a bus ride away.
Getting there: Follow the signs "Centre Accueil Ellergronn" inside Esch-sur-Alzette
Parking: On-site parking available not far from the starting point.