Thematic paths Daniel O.
Description
Discover the Alzette valley on this educational hiking trail
This educational trail invites the whole family to discover the Alzette valley and learn about the forest along the way. No textbooks, no lectures—the landscape is a life-size laboratory. You can learn about the alluvial process and see all kinds of protected birds that are part of the European Natura 2000 network. The spectacular results of the watercourse restoration project will leave you speechless!
Signposting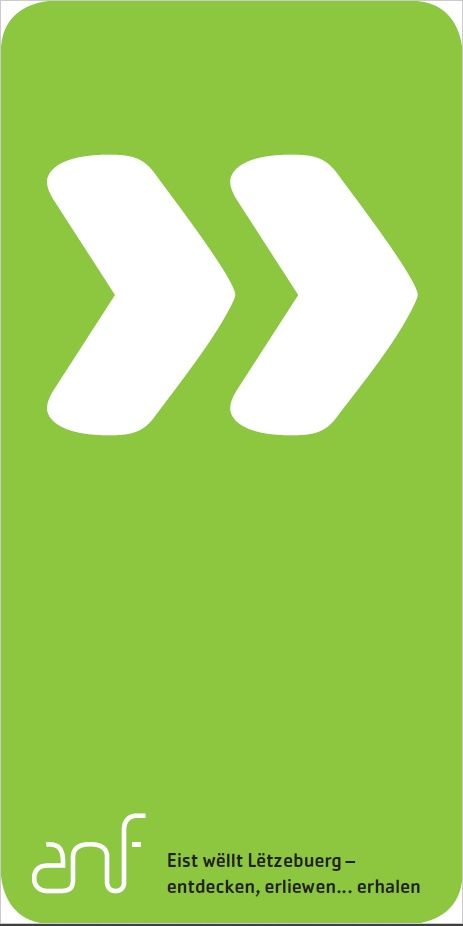 Directions
Please follow the green signs with the white arrows
For your safety
Please remember to wear sturdy shoes and appropriate clothing in the event of bad weather.
Equipment
Please bring enough food and drinking water for the trip.
Journey
Public transport: The educational trail is situated about 9 minutes on foot from the Schifflange train station
Getting there: The starting point is situated at a public parking area
Parking: Public parking available at the start