Thematic paths Daniel O.
Description
Learn more about our solar system on the Planetary Trail - Didactic Path "De Saturn"
Didactic path "De Saturn" of 3,9 km. 13 pannels and 10 boards written in Braille.
Embark on a planetary journey and travel more than 6 billion km. The educational trail leads through a protected area in which you will have the opportunity to see numerous wild orchids. Moreover, you will receive valuable information about the solar system as well as classical mythology.
Signposting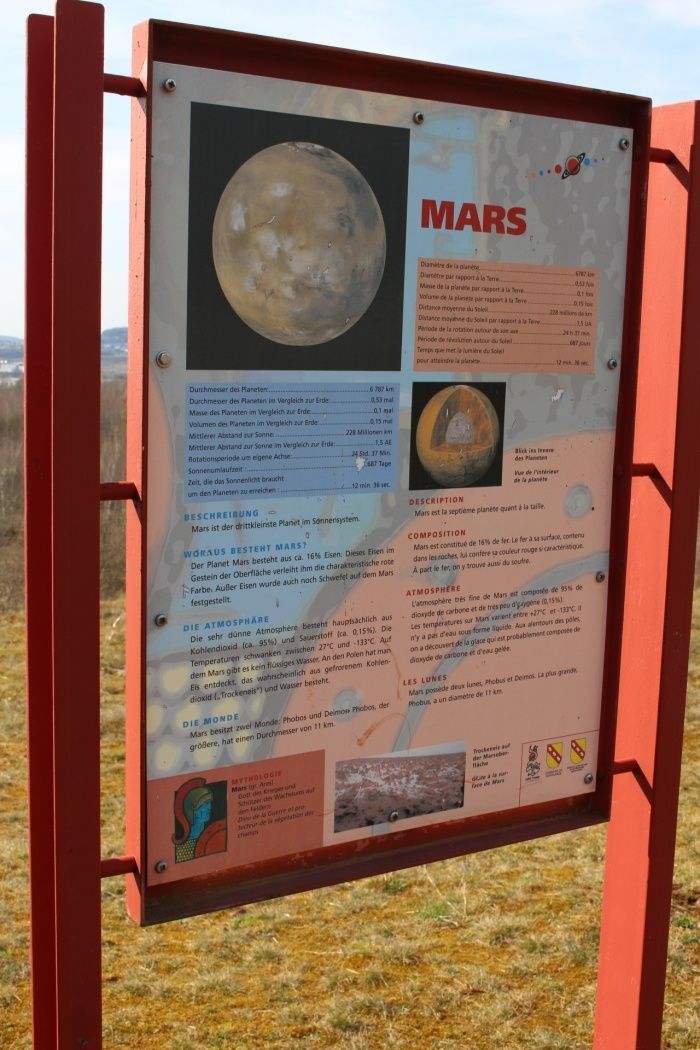 Directions
Follow the educational boards and the signs in red with the planet symbols.
Journey
Public transport: Schifflange train station is located at around 15 minutes on foot from the starting point
Parking: Public parking available at the start