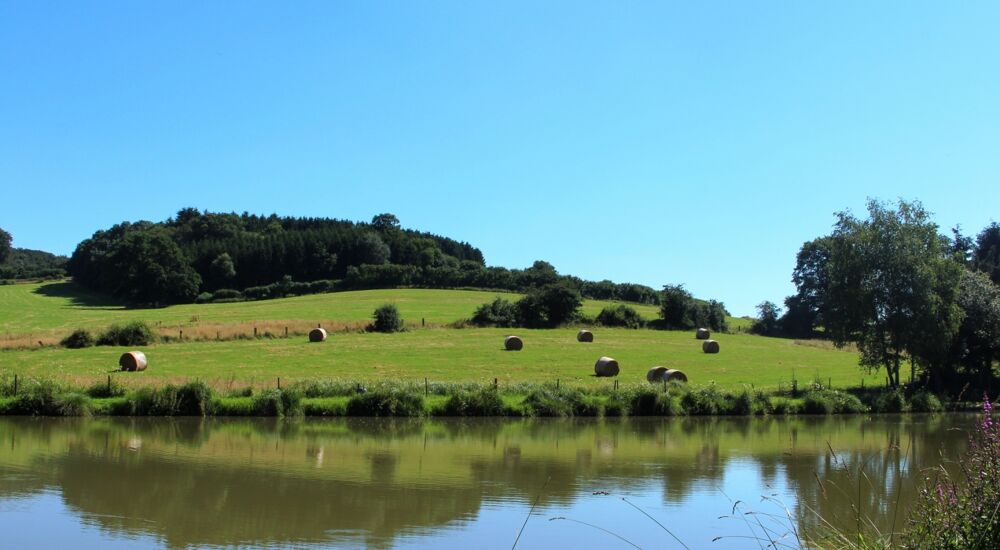 Description
Want to spend your day in a natural environment ... the Clemency pond is the ideal place for fishing in peace, a nice walk, an afternoon with the family.
The ponds are located in Clemency surrounded by fields and woods around. The ponds are very well suited for fishing. You will find a trout farm, and get to fish a vast amount of local fish such as carps or roaches.
A day ticket to go fishing on one of the three ponds costs between 10€ and 21€, depending on the pond. One can also reserve an entire fishing pond for an entire day. The small café nearby the ponds offers a fair menu and drinks to its guests.
If you are not a passionate angler, you might find pleasure in visiting the beautiful nature in the area. The cycling path "Attert" as well as the circular trail "Clemency II" are only a stone's throw away from the ponds. Lose yourself and take a deep breath in the tranquility of the fields of Clemency and enjoy the harmonious backlands of the municipality of Bascharage.
Opening hours
| | | |
| --- | --- | --- |
| Monday | 07:00 - 21:00 | - |
| Tuesday | 07:00 - 21:00 | - |
| Wednesday | 07:00 - 21:00 | - |
| | - | - |
| Friday | 07:00 - 21:00 | - |
| Saturday | 07:00 - 21:00 | - |
| Sunday | 07:00 - 21:00 | - |
| | - | - |