Nature reserves
Nature reserve "Prënzebierg - Giele Botter"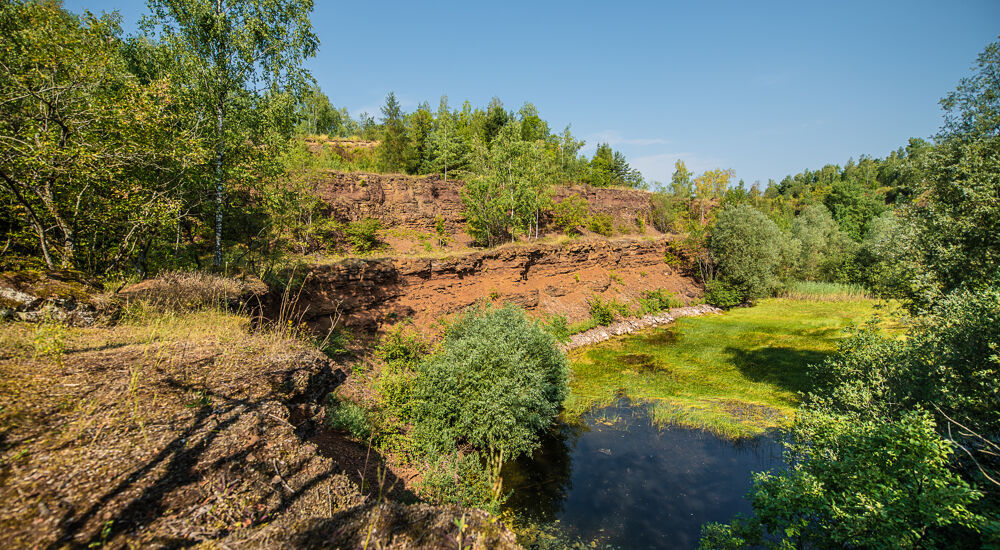 Description
Nature has the final word
Formerly an open-pit mine, the Prënzebierg-Giele Botter nature reserve has been reclaimed by nature. The area now hosts a wide variety of plants—including some extraordinary wild orchids—and also amphibians, reptiles, insects, bats and birds. Let yourself be enchanted by this red and green landscape as you walk along the trails. And just to make sure that you don't miss any of the reserve's unique qualities, there are numerous informative panels along the way to help you unlock the secrets of this fascinating landscape.
Trails leading through the nature reserve: Autopédestre Lamadelaine, CFL 29 Niedercorn - Pétange29a - Rodange, Prënzebierg, Sentier géologique "Giele Botter"
Opening hours
opening hours not communicated