Nature reserves
Nature reserve "Haard-Hesselsbierg-Staebierg"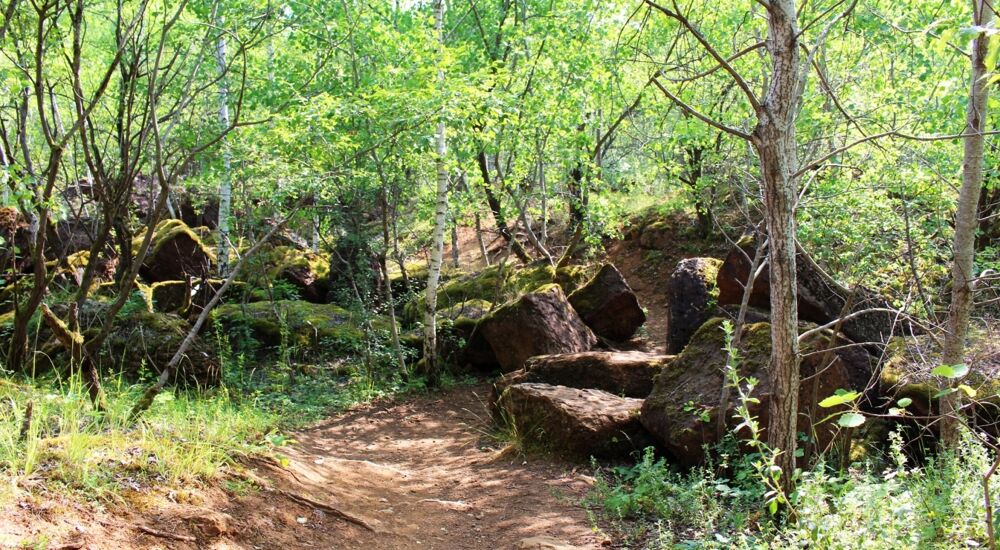 Description
The largest nature reserve in the country
The Haard-Hesselsbierg-Staebierg nature reserve spans three municipalities: Dudelange, Kayl and Rumelange. With an area of 600 hectares, it is the largest nature reserve in the country. What makes it so unique?
The area, which is part of the European Natura 2000 network, is largely composed of former open-pit mining sites. After mining operations ceased, it was officially declared a nature reserve in 1994. Since then, nature has slowly reclaimed the land, and today it is home to numerous indigenous species. Once a semi-dry landscape, its grasses have been gradually transformed into paradises for fauna and flora.
There are, however, some remains from the former mining era still visible, offering visitors and hikers a glimpse of what the landscape used to look like. You can see the layers of iron ore and limestone, and discover the many footprints left behind as a testament to the past. And to help you better understand the reserve's rich heritage and culture, there are 16 explanatory panels to guide you along the way.
Trail leading through the nature reserve: Autopédestre Dudelange 2, CFL 22 Dudelange/Burange - Rumelange, Haard - Hesselsbierg - Staebierg, Transfrontalier Minette, Gaalgebierg Dudelange.
Opening hours
opening hours not communicated