Nature reserves
Nature reserve "Ellergronn"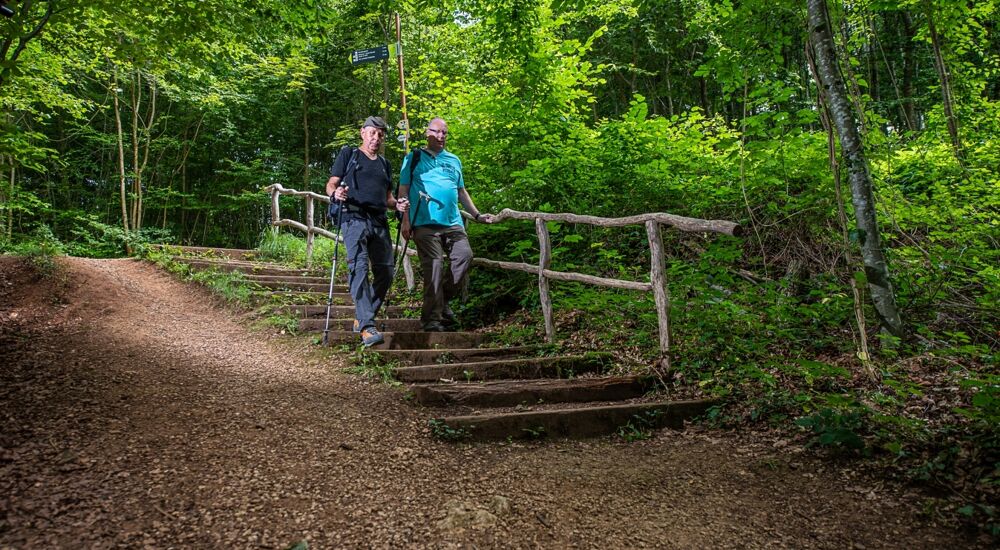 Description
From mines to nature reserves
There are certain landscapes that change dramatically over time, and the Ellergronn Nature Reserve is one of them. Formerly known as the Kazebierg extraction zone, located south of Esch-sur-Alzette, this area was primarily used for iron-ore mining until a few decades ago. After the mines were abandoned, the land was transformed into a multitude of habitats, which now host to a wide variety of species. The animals make their homes in the middle of the ponds, in the region's dry grasslands, in the alder and ash trees, along the banks of streams...no wonder they love it here! The area is also part of the European Natura 2000 network of protected nature reserves.
The perfect place for a hike or healthy day in the great outdoors.
Trails leading through the nature reserve: Auto-pédestre Esch/Alzette, CFL 25 Kayl - Schifflange25a - Esch/Alzette - Sentier nature "Nobert Theis", Ellergronn Natura 2000, Ellergronn
Opening hours
opening hours not communicated