Parks & gardens
Park Gaalgebierg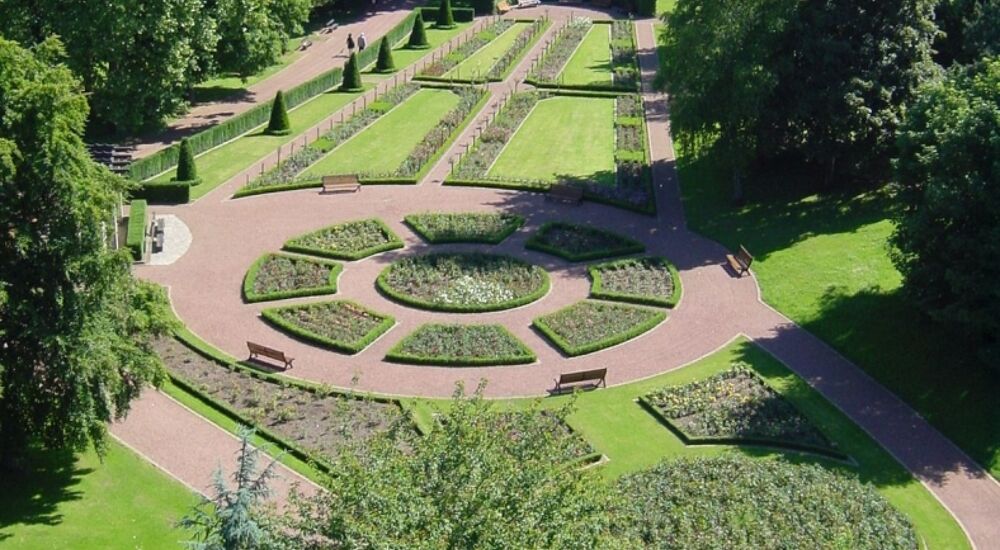 Description
A refreshing piece of green not far from the city center
Reachable in a few minutes on foot via the footbridge "Passerelle", the city park is a place of relaxation for young and old, a place to rediscover the tranquillity of nature, not far from the hustle and bustle of the city. The park is lined with flower gardens, "french gardens", forest paths and small paths.
The city park offers many opportunities for leisure activities and relaxation: ideal for walks or jogging, with sports facilities such as pétanque courts, a football, basketball and tennis court.
The "Gaalgebierg" is not only the city park, but also a hill with an extensive forest with several walking paths, a campsite, an animal park, a football stadium, a natural ice rink and much more. Every year, numerous festivals take place here; such as the "Luxembourg Beach Open" or the "Bairrada" festival.
About the story: The origin of the name "Gaalgebierg". It is one of the prettiest hills in Esch-sur-Alzette, more macabrely designation the "Gallows Hill". In earlier times it was common for local courts to be held, often with the associated gallows for execution purposes, e.g. in Belvaux, Kayl, Vianden or Luxembourg. We know from records that the mayor who ruled Esch in 1676 (under King Charles II of Spain) had the right to whip, behead and hang the citizens of Esch.
He had the first gallows erected on the hill close to the city, today's "Gaalgebierg". In the same year, the first citizen in Esch/Alzette was sentenced to death in court. He was beheaded and hung from the gallows by his feet.
© Ville d'Esch - Translation ORT Sud
Opening hours
opening hours not communicated