Esch-sur-Alzette
Musée National de la Résistance et des Droits Humains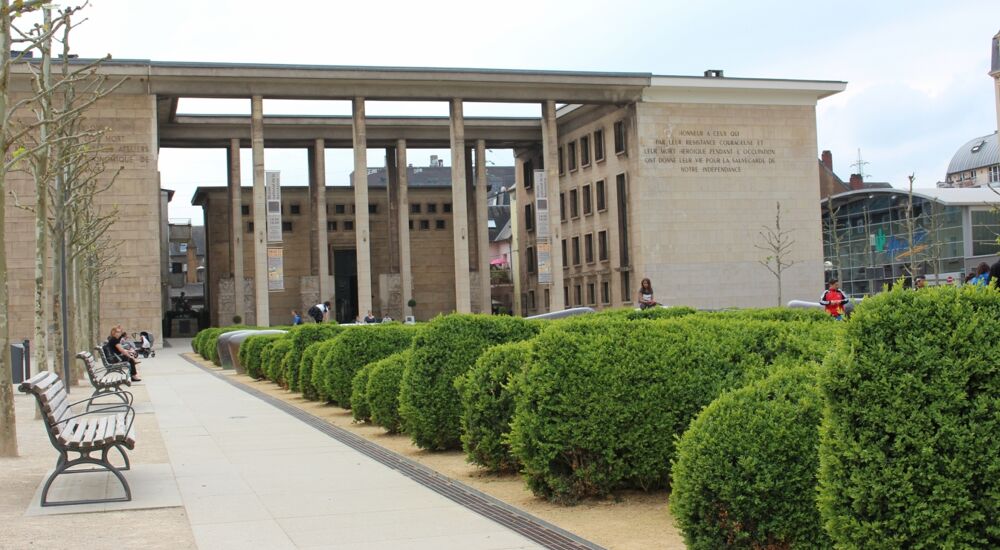 Description
A museum for remembrance and raising awareness
Luxembourg was deeply affected by the Second World War, just like its neighbours. And like them, the men and women of Luxembourg stood up against Nazi barbarism, fought and resisted, both passively and actively. Whether through action or reaction, the citizens of Luxembourg responded to the enemy's threat and injustice. Many were conscripted into the military, but their courage was not in vain.
It was thanks to this courage that so many lives were saved. It was a turbulent and complicated period, but one that should never be forgotten. This is why the National Museum of the Resistance exists: to tell the story of what happened so that future generations will never forget, so that they can avoid repeating the same mistakes, that such a war can never happen again. In addition to various temporary exhibitions, the permanent collection traces the history of the Grand Duchy from the Nazi invasion in 1940 to liberation in 1945. Photographs, works of art, clothing, objects and newspaper clippings provide a clear picture of how history unfolded.
The museum also addresses the issues of Nazi repression and the fate of Luxembourg's Jews who ended up in concentration camps. This remarkable museum that invites visitors to remember and reflect.
Tours are offered by appointment every day of the week between 8am and 6pm. The content of the visits is adapted to the level of the group, to the requests of the persons in charge and to the available time.
Number of People
Minimum: 1
Maximum: 9
Targets
Family, Groups, Children, Seniors
Languages
German, English, French, Luxembourgish
Information on group price
55€ per Guide (free for ESCH enseignement fondamental)
Timetable
opening hours not communicated