Leisure activities
Minett Park Fond-de-Gras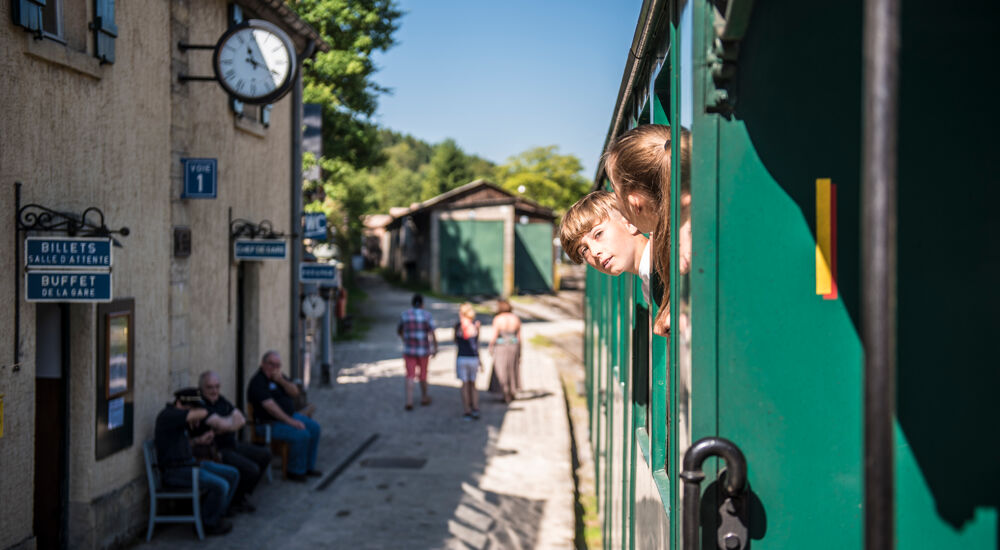 Description
The Minett Park Fond-de-Gras is an open-air museum that includes the Fond-de-Gras, the village of Lasauvage, the former open-cast mine of Giele Botter and the Celtic oppidum of Titelberg.
Nowadays, it's hard to imagine that the peaceful little valley of Fond-de-Gras was, until the 1960s, one of the country's leading mining centres. At the Minett Park Fond-de-Gras, over 100 years of industrial history in the south of Luxembourg are brought vividly to life. The Train 1900 steam train links Pétange with Fond-de-Gras just as it used to around the turn of the last century. The "Minièresbunn" miners' train takes visitors through a tunnel where iron ore used to be extracted, from Fond-de-Gras to the mining village of Lasauvage and as far as Saulnes (in France). In summer, the Blues Express music festival and the Steampunk Convention make this open-air museum rock!
Fond-de-Gras was one of the most important mining centres in Luxembourg. However the extraction of iron ore ended in 1955. In 1964, a landslide on the Fond-de-Gras – Pétange railway line put an end to all railway activities. A few years later, volunteers commit to run a tourist train with historic steam locomotives. The first "Train 1900" circulated in 1973. A few years later, an old mine is opened again and can be visited thanks to the mining train "Minièresbunn".
Today, at the Fond-de-Gras, several historic buildings have been preserved: an electric power station, old grocery store, rolling mill train, railway station and railway sheds, testifying to the mining activity that took place there for nearly a century.
The Minett Park Fond-de-Gras can be visited free of charge all year round; the activities are linked to specific days of the week and times. The Minett Park website provides information about the opening times.
Opening hours
| | | |
| --- | --- | --- |
| | - | - |
| | - | - |
| | - | - |
| | - | - |
| | - | - |
| | - | - |
| | - | - |
| | - | - |