Museums
National Mining Museum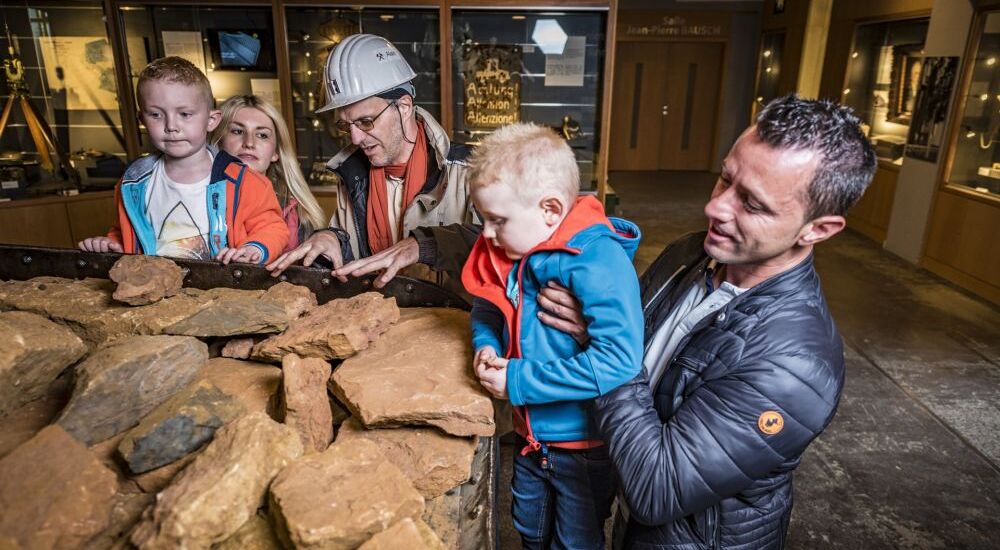 Description
Underground at the National Mining Museum
Travel around underground like a miner! To enter the mine, visitors travel, just like the workers did, on the mine railway for about 20 minutes. Then they continue on foot. On the way, a museum guide explains all about the work of the men who used to spend the whole day in the underground tunnels. Most of the museum's collection is housed in the actual mine, so the tools and machines are displayed in their natural environment, so to speak, and bear witness to over 100 years of technical progress in iron ore mining. The tours of the mine last about 1.5 hours and are always for groups, escorted by a museum guide.
Discover Luxembourg's iron mines
During octobre - march a guided tour will take place at 2.30 pm every second sunday of the month. Interessted people can participate without any reservation. A visite tour lasts 2 hours
The iron mines have played an active role in Luxembourg's history and economy. From the 1870s to the 1990s, Luxembourg's iron mines had a major impact on the lives of the country's inhabitants.
Nowadays, we have forgotten what the daily life of the miners was like, the difficulty of their work, the kinds of tools they used. At the National Museum of Iron Mining, you'll learn all about how mining works and discover more than a century of technological development through its a large collection, most of which is displayed in underground galleries.
Opening hours
| | | |
| --- | --- | --- |
| | - | - |
| | - | - |
| | - | - |
| | - | - |
| | - | - |
| | - | - |
| | - | - |
| | - | - |
LuxembourgCard
Free train ride, mine tour and exhibition with the LuxembourgCard
Labels