Museums
Luxembourg Science Center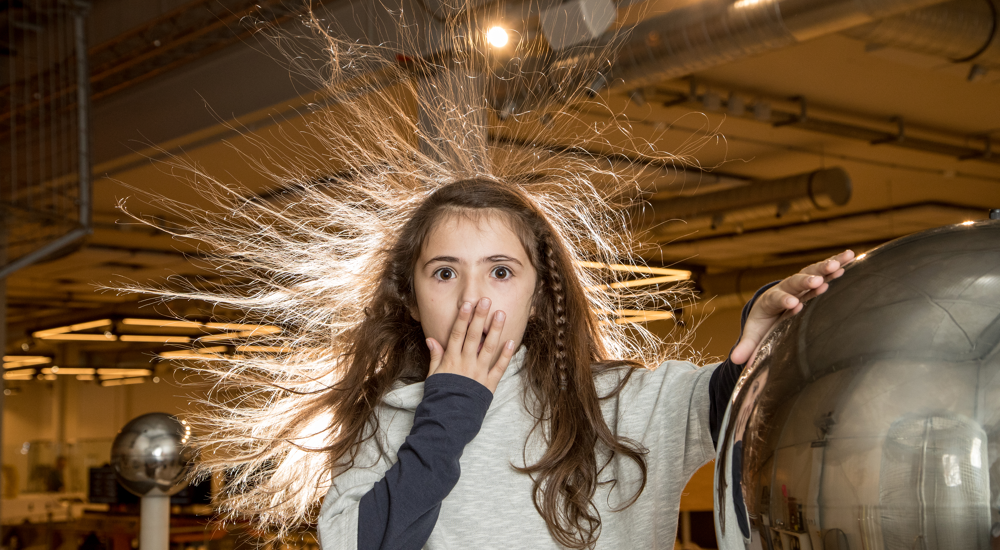 Description
Explore the wonders of our world
The Luxembourg Science Center is a fun and entertaining discovery center dedicated to science and technology, accessible for audiences of all ages. In the large exploration room, you will discover more than 70 interactive stations, spectacular "science shows" and daily workshops allowing you to observe and play with the wonders of our world. Alone, in a group or with your family, discover science and technology while having fun. Whether it is to lift a car with one hand, play a game of Table football with a robot, melt steel in seconds or participate in a scientific cooking workshop, amazement and enthusiasm are guaranteed!
Interactive stations, shows and workshops
Discover 70 interactive stations in 5 languages and take part in spectacular "Science Shows" and workshops in 4 languages. Fluids, materials, mechanics, electricity, mathematics, kitchen lab, mobility, chemistry, optics, magnetism and many more surprises ...
Opening hours
| | | |
| --- | --- | --- |
| Monday | 09:00 - 17:00 | - |
| Tuesday | 09:00 - 17:00 | - |
| Wednesday | 09:00 - 17:00 | - |
| Thursday | 09:00 - 17:00 | - |
| Friday | 09:00 - 17:00 | - |
| Saturday | 10:00 - 18:00 | - |
| Sunday | 10:00 - 18:00 | - |
| Holiday | 10:00 - 18:00 | - |
LuxembourgCard
Free admission to the Luxembourg Science Center with the LuxembourgCard