Museums
Le Fonds Belval - "Massenoire" building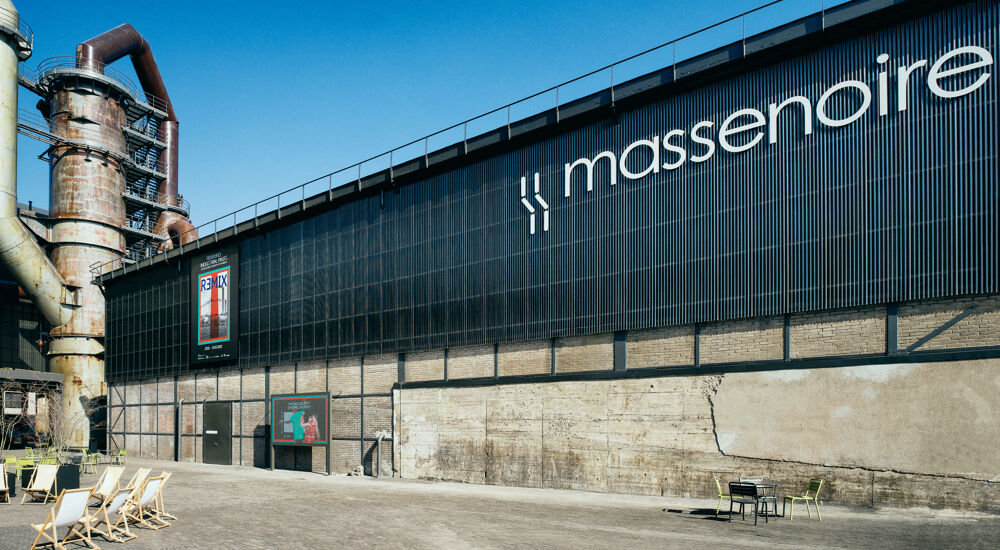 Description
An exhibition space like no other.

The stuffing production hall is located near blast furnace A and runs along the ramp leading to the high passage. It used to house the various equipment used to make the taphole tamping mass, also called black mass (tar-based). On its 6 m long covered side extension, the hall has a canopied part on the outside which served as a shelter for the dryers of the casting ladles. After the introduction of counter-pressure operation, the production of tamping compounds was ceased and the production hall was taken out of service at the end of the 1970s.
Pre-registration at the Visitor Centre is required. The Visitor Centre is located in the "Halle des poches" under blast furnace A.
A sneak peak at a new neighbourhood

In most cases, it's hard to visualize an urban project before it's underway. At the Massenoire Building, however, locals and visitors can get a close up look at the major Cité des Sciences project.
From models to plans to 3D animations, the exhibition has everything to help the public visualize the new university sector that will be installed on the terrace of the old blast furnaces. And since history plays such an important role in the emergence of new buildings and infrastructure and the shaping of their identities, the "Belval & More" exhibition aims to provide visitors with a better understanding of the evolution and development of this unique place.
Take advantage of this rare opportunity to go behind the scenes of a major national project.
Opening hours
opening hours not communicated