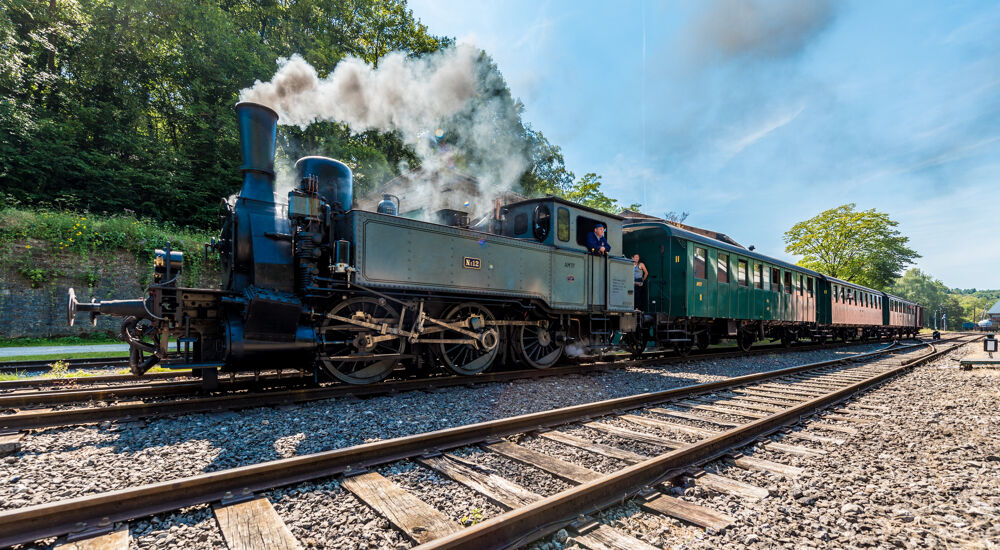 Description
The Fond-de-Gras area is a small valley with numerous galleries. Today it is an open-air museum
The Fond-de-Gras open-air museum can be reached by "Train 1900" and its beautiful historic locomotives (departures from the platform of Train 1900 behind Petingen station, rue de Niedercorn) and also by car from Niedercorn.
The historic buildings, the technical infrastructures as well as numerous information signs give you information about the industrial activities that shaped the history of Luxembourg from the end of the 19th century
A railway line connects the valley with the town of Petingen. Thanks to this railway line, the iron ore mined in Fond-de-Gras could be transported to the various iron and steelworks in Luxembourg, Belgium and Germany.
The "Minièresbunn" makes it easy to get from Fond-de-Gras to Lasauvage
The main infrastructures in Fond-de-Gras include: the workers' housing, the "Victor Binck" grocer's shop, the former "Paul Wurth" electricity centre, an impressive rolling mill road, several old gallery entrances, an extensive train network, a railway station and several railway sheds.
Opening hours
opening hours not communicated