Museums
House of culture and history A Gadder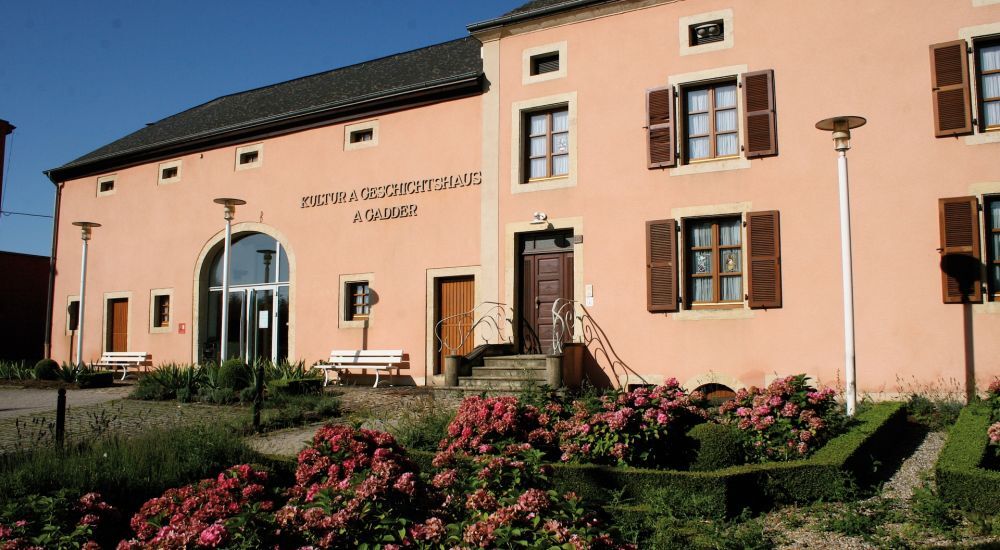 Description
The museum area comprises a total of nine rooms, in which exhibits provide insights into various subjects.
In the former kitchen, items illustrate the domestic living and working conditions at the end of the 19th century.
Numerous images and objects document the industrial past of the region; part of this fund is, among other things, a working blast furnace in the scale of 1:50.
Special significance is placed on a space that reflects the history of the commune during the Second World War: various texts, images and objects illustrate administrative processes of the occupying power, the resistance of the population and the moving fates of evacuees, forced recruits, prisoners of war and deserters.
This exhibition also deals with the history of former organizations, societies and associations, including a collection of old club flags and uniforms.
Another heritage of the region, almost forgotten today, is also commemorated through various artifacts. In 1885, in the southeast of Beles (Bel-Val), a source of mineral water was discovered and merchandised worldwide for its exceptional quality.
Other themes such as the noble family de Tornaco and the Sassenheim Castle, the political life of the community or the partnership with the French town of Chauffailles invite the visitor to discover this exhibition.
Opening hours
| | | |
| --- | --- | --- |
| | - | - |
| | - | - |
| | - | - |
| Thursday | - | 14:00 - 17:00 |
| | - | - |
| | - | - |
| | - | - |
| | - | - |