Museums
Centre nature et forêt Ellergronn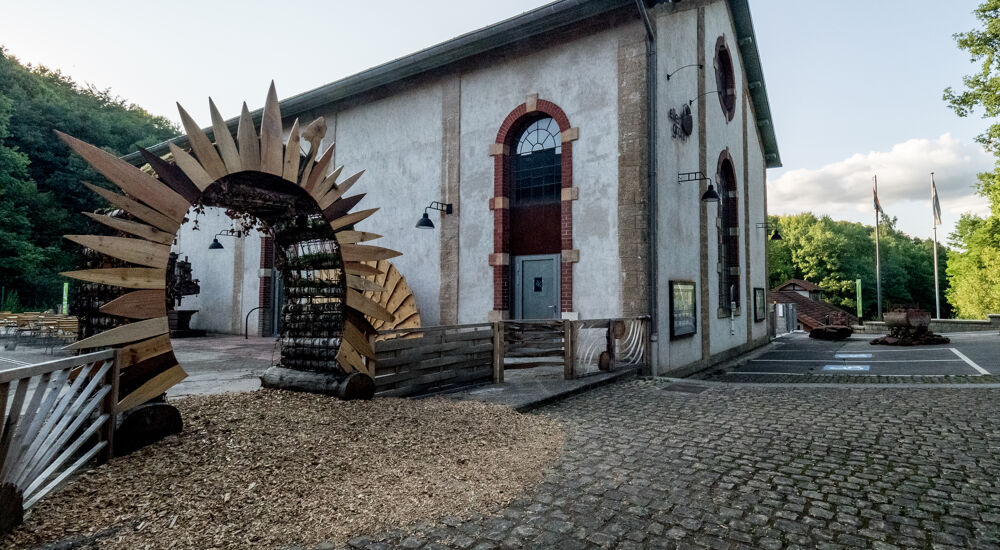 Description
Experience the diversity of nature and learn more about the relationships in the nature reserves
Natural and cultural heritage
Ellergronn is where all the elements that make up the richness of southern Luxembourg come together: a rich and abundant natural heritage, on one hand, and the exploitation of former mines on the other. In the past, the Cockerill mine was an important centre of activity and played a major role in the economic development of the entire region.
Today the site has been transformed into a welcome centre, where visitors and enjoy permanent and temporary exhibitions about this unique heritage. Following the closing of the Cockerill mine, a museum with the same name was established on site, and the area was transformed into the Ellergronn nature conservation centre. The nature reserve is part of a European network of reserves that aim to protect numerous species and their habitats. Located 2km south of Esch-sur-Alzette, the welcome centre is the perfect starting point to discover the surroundings, offering numerous educational walking trails that run through these protected areas. Enjoy a beautiful day of outdoor exploration!
The iron industry and iron ore mining significantly contributed to Luxembourg's economic upturn. Iron ore mining took place in the underground galeries of the « Mine Cockerill » at the Ellergronn. After the closing of the mine, the entire site with its buildings has been renovated and turned into a centre for nature conservation and the museum of the "Mine Cockerill".
The centre is situated in the midst of a nature reserve which is part of the Natura-2000 network. Natura 2000 is an ecological network of nature protection areas within the European Union aiming to preserve native wild species as well as their natural habitats.
The visitors' centre is the starting point of educational trails leading through a number of neighboring nature reserves.
Opening hours
| | | |
| --- | --- | --- |
| Monday | 08:00 - 17:00 | - |
| Tuesday | 08:00 - 17:00 | - |
| Wednesday | 08:00 - 17:00 | - |
| Thursday | 08:00 - 17:00 | - |
| Friday | 08:00 - 17:00 | - |
| | - | - |
| | - | - |
| | - | - |