Museums
Documentation Centre for Human Migrations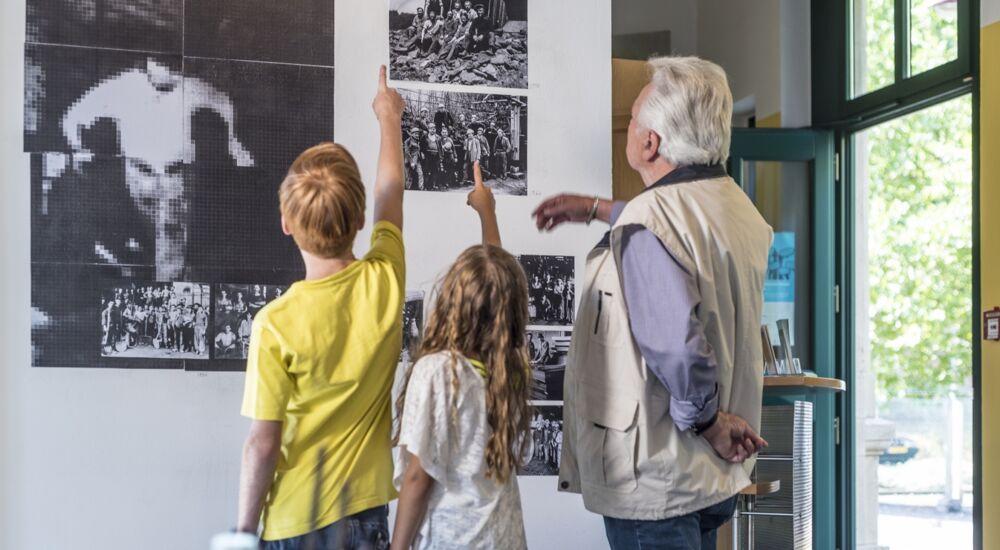 Description
Migration history and the background of cultural diversity in Luxembourg - you will learn a lot here
The Documentation Center for Human Migrations (CDMH) does researches and organises exhibitions on history of migrations, mainly in the context of Luxembourg and its neighbouring regions.
The museum gives an impression of the evacuation of the men of Dudelange, the German occupation, the forced enlistment, the militia and the liberation.
Venture into the heart of human migration
Immigrants now make up a significant part of the Grand Duchy's population, and without them, Luxembourg wouldn't be the country it is today. By understanding this phenomenon, the context and the times in which migration occurs, the people who immigrate and also those who emigrate, and when, how and why they choose to do so, we can gain a deeper understanding of who we are. Luxembourg is now intrinsically linked to migration, which is what makes its culture so rich and diverse.
Through temporary exhibitions highlighting the human and social aspects of migration, the Centre de Documentation sur les Migrations Humaines (CDMH) offers visitors the opportunity to discover a history that is very much our own. And not only that! The exhibitions include stories from neighbouring countries as well. The CDMH also offers guided tours of the Italian Quarter in Dudelange. Definitely worth checking out!
Opening hours
| | | |
| --- | --- | --- |
| | - | - |
| | - | - |
| | - | - |
| Thursday | - | 15:00 - 18:00 |
| Friday | - | 15:00 - 18:00 |
| | - | - |
| | - | - |
| | - | - |