Museums
Blast Furnace Belval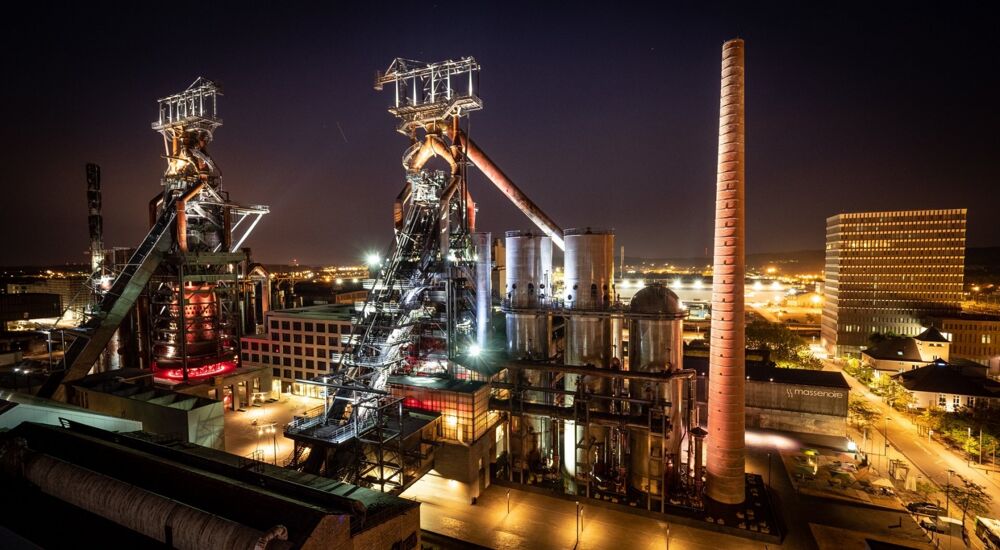 Description
A piece of world heritage: The Blast furnaces in the City of Science
The blast furnaces of Belval that form part of the City of Science at the new university are a major tourist attraction and cultural highlight. You can climb up more than 180 steps to reach a height of 40m in blast furnace A, as part of a guided tour led by former steelworkers. From there you have an amazing view of a unique ensemble of urban buildings. A few times a year, it's possible to visit the blast furnaces by night. An exhibition in the Massenoire building provides an introduction to the university quarter and describes the history of the iron and steel industry and the development of the southern part of Luxembourg. Just nearby is the Rockhal concert hall.
Our own little Eiffel Tower
Luxembourg's version of the Iron Lady, these towers symbolise the cultural richness of the Terres Rouges. Witnesses of an era that transformed the country and played a major role in its economic emergence and the lives of its inhabitants, the Belval Blast Furnaces have left their mark on Luxembourg's history and landscape.
This site is the pinnacle of the region's identity and fascinating history. The closure of the country's last remaining blast furnace in 1997 marked the end of an era. It was time to turn the page, this transition made room for new technology in the future. The fact that Belval is such a growing and flourishing place today is largely thanks to its magnificent past. Discover this history with projections and a visit to the various sites.
You can step inside blast furnace A, visit the cast house, walk along the cooling system and end your visit with a breath-taking view of the city. Guided tours are also available to help visitors better understand how this massive machine works. Listed in the Supplementary Inventory of National Sites and Monuments since 2000, the Belval Blast Furnaces won't fail to surprise you.
Opening hours
| | | |
| --- | --- | --- |
| Monday | 10:00 - 19:00 | - |
| | - | - |
| Wednesday | 10:00 - 19:00 | - |
| Thursday | 10:00 - 20:00 | - |
| Friday | 10:00 - 19:00 | - |
| Saturday | 10:00 - 19:00 | - |
| Sunday | 10:00 - 19:00 | - |
| | - | - |
LuxembourgCard
Free visit to the blast furnaces with the LuxembourgCard