Cultural & historical heritage
Historical steam train "Train 1900"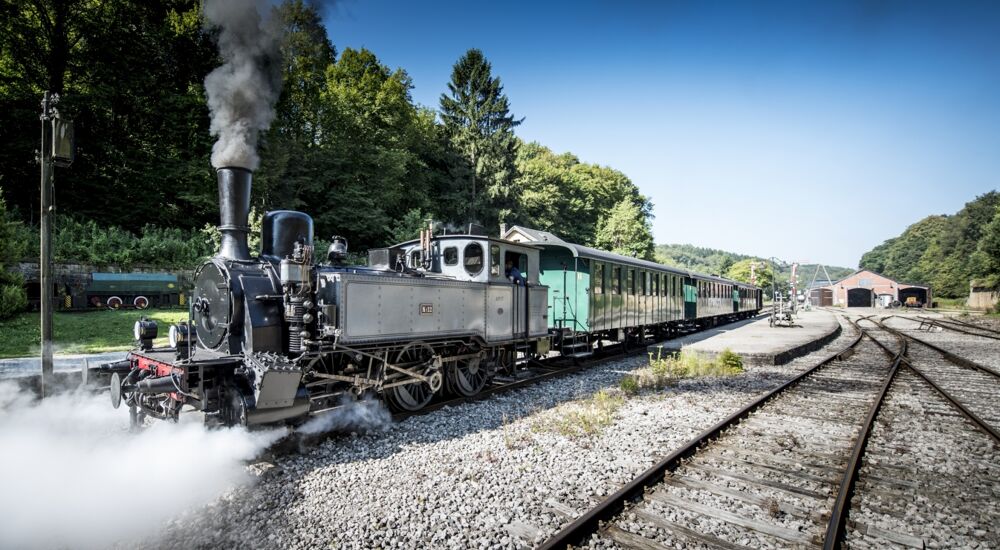 Description
Fancy a journey back in time ?
There's a strange old machine chugging back and forth between Pétange and Fond-de-Gras. In the age of space tourism and electric cars, the Train 1900 seems straight out of the history books. From the moment you climb aboard, you'd swear you'd just stepped back to another century. Every detail has been preserved or restored to its original state. And once the wheels start turning, you'll be swept away by the sound, smell and atmosphere of yesteryear. This unique experience for families from around the Greater Region is a sheer joy for children and their parents and grandparents alike.
The association's collection includes no less than a dozen steam and diesel locomotives and two railcars. Back in the day, these locomotives served as a means of transport in the mining industry and were used on the "Ligne des Minières", which was opened in 1874 by the Prince Henri Railway and Mining Company. In 1970, a group of railroad enthusiasts decided to bring this majestic train back to life, to our great delight!
Opening hours
opening hours not communicated